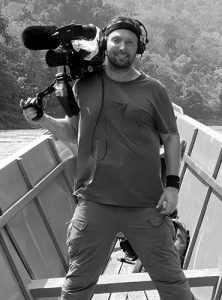 Is a danish tv & film photographer with more than 20 years of experience filming for documentaries, shortfilms, corporate content commercials. With a specialty and passion in time-lapse and drone.
Bastholm tv & film do full production from pre-production to final product with editing, colorgrade, and finalizing.
Morten is available for booking at smaller to bigger high-end productions across multiple genres.
Now... what I am working on now​
This is a short food commercial i did for Café Altan Copenhagen.
Playing with new ways to work creatively with a smaller camera, to achieve effectfull shots with fun transitions for a good flow in the commercial.
I am currently working on a project I have shot for over 1 year in the Swedish nature and cities.
In this movie I am using both drone-lapse, time-lapse and drone. This is a sneak peek with a few clips from the film.